New Bedford

High School




Class Of 1965
Welcome to the official web site of the
New Bedford High School
Class Of 1965!
* * * *
Celebrating our High School Years
* * *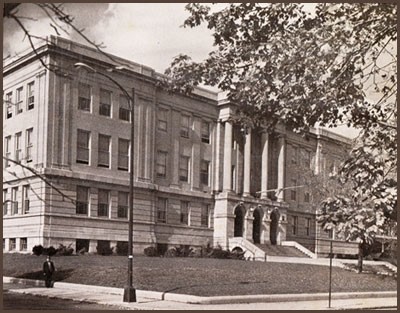 *Browse Classmates' Profiles and Messages!
*Reconnect with classmates and share old memories.
*Read and share messages by clicking on Message Forum, Various Topics and Classmates Profiles links on the left.
*View group pictures of classmates.
*Learn about 'Reunion' upates and much more!!
******
New to our Website?
Start by clicking on the words " Not Yet a Member? " in the login box at the top right of the homepage, and follow the prompts to fill out any information you wish to share with classmates and to choose your privacy options.
Providing your email address will allow us to notify you of class news and updates to the website.
* * * * * * * * * *
Do you know any 'Missing Classmates'?
Please invite them
to join us on this web site.
* * * * * *
ANNOUNCEMENTS
•

***HAPPY NEW YEAR***

•

•

•

•

•

•

The poet Charles Olson once said: "You do what you know before you know what you do." This poem was inspired by that quote and is dedicated to the veterans of the Vietnam War

Duty and Anguish

"100% alert. Command post surrounded by 1200 VC. Immediate assistance needed!"
So 100 of us scrambled down Bloody Highway 13,
Beneath the starkness of the Southern Cross,
Past the jungle teeming with fire ants,
Through the rubber plantations, bamboo and banana trees,
Toward the fiery white fireworks
That shattered the tranquility
Of that blue-black night in March.

A throbbing heartbeat later,
Reality exposed the morbid fate of our closest friends,
Paltry pawns in this Hellish horror,
Others still savagely ensnared by faceless adversaries,
The abomination exposed in the flash of explosions,
When, green flashes of tracer rounds
From one particularly vexing AK47
Illuminated the path of its deadly cargo
Directly aimed at--------
Larry, Joe, Norm, and Bobby!!!!!!! ------
Sitting ducks in the deadly game they never chose to play.

Instantly, without a thought,
As instinctively as pulling your hand from a searing fire,
The reflex was irretrievable,
The trigger was pulled, and the shadow of vile Victor Charley
Fell, never to threaten my brothers again.

The gravity of that deed
Exploded in my mind,
Like the bombs, blasts, and bullets
Of that blasphemous battle.
The roar of the mortars, rockets, and heavy artillery
Suddenly was replaced by a gut-wrenching, deafening stillness--
Somberly silent — frozen in time.

OH MY GOD!
The words of distant diatribes
Echoed in my mind –
"Though shalt not kill!"

I guess it really IS true---
"You do what you know before you know what you do."
-----Sometimes you have no choice.

Diane Sulyma Davignon, 11/ 3/ 2013

•

•

•

•

•

Can you identify any classmates from the two

Kieth Junior High School photos?

Or from either of the Normandin photos below?

Or from Roosevelt photo (bottom picture)?

Check out the link on the left of this homepage showing

"Full Size Jr. High Pix" for better detail!

Roosevelt Junior High School classmates photo.