New Bedford

High School




Class Of 1965
Welcome to the official web site of the
New Bedford High School
Class Of 1965!
* * * *
Celebrating our High School Years
* * *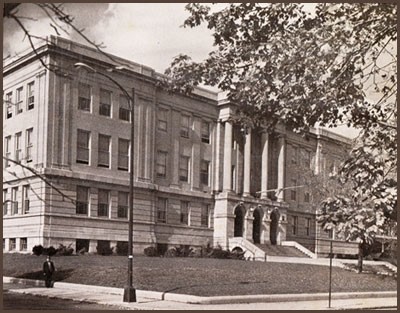 *Browse Classmates' Profiles and Messages!
*Reconnect with classmates and share old memories.
*Read and share messages by clicking on Message Forum, Various Topics and Classmates Profiles links on the left.
*View group pictures of classmates.
*Learn about 'Reunion' upates and much more!!
******
New to our Website?
Start by clicking on the words " Not Yet a Member? " in the login box at the top right of the homepage, and follow the prompts to fill out any information you wish to share with classmates and to choose your privacy options.
Providing your email address will allow us to notify you of class news and updates to the website.
* * * * * * * * * *
Do you know any 'Missing Classmates'?
Please invite them
to join us on this web site.
* * * * * *
ANNOUNCEMENTS
•

•

DEAR CLASSMATES

WE WANT TO THANK ALL OF OUR CLASSMATES WHO HAVE SERVED THIS COUNTRY THRU THE YEARS. ARMY, NAVY, AIR FORCE, MARINES, COAST GUARD, NATIONAL GUARD.

THIS MEMORIAL DAY WE REMEMBER ALL WHO ARE STILL WITH US AND THOSE WHO HAVE GONE BEFORE US.

GOD BLESS ALL, AND BE SAFE AND WELL.

NANCY AND JIM

•

•

DEAR CLASSMATES,

AFTER MUCH CONSIDERATION AND CONTEMPLATION, WE HAVE DECIDED IT WOULD BE BEST TO INDEFINATELY POSTPONE OUR 55th CLASS REUNION SCHEDULED FOR THIS AUGUST.

ANY OTHER ACTION AT THIS TIME WOULD BE INAPPROPRIATE.

WE HAVE CONSULTED WITH SEVERAL CLASSMATES NEAR AND FAR. SOME OF WHOM ARE PROFESSIONALS IN THE MEDICAL FIELD WHO HAVE BEEN DEALING WITH COVID-19 ON A DAILY BASIS..

UNFORTUNATELY WE ARE IN THE MOST VULNERABLE AGE GROUP. IT IS IMPERATIVE THAT WE NEED TO BE PROTECTED FROM POSSIBLE EXPOSURE TO THE VIRUS.

IF YOU HAVE ALREADY SENT A CHECK TO NANCY, PLEASE CONTACT HER AT YOUR EARLIEST CONVENIENCE. 508-9942224. IT WOULD SEEM THAT THE EASIEST THING TO DO WOULD BE TO JUST RIP UP THE CHECKS, INSTEAD OF RETURNING. IF YOUR CHECK WAS ALREADY DEPOSITED, SHE WILL SEND YOU A REFUND CHECK IN THE MAIL.

BE ASSURED THIS IS ONLY A POSTPONEMENT NOT A CANCELLATION.

JIM CASEY WILL BE MONITORING THE MATTER WITH THE SEAPORT INN, AND OTHERS DIRECTLY INVOLVED. WHEN THE PROVERBIAL "COAST IS CLEAR", A NEW DATE WILL BE SECURED. UNFORTUNATELY THAT DATE MAY WELL BE AFTER THE NEW YEAR.

OUR HEALTH IS THE OPTIMUM CONCERN.

STAY TUNED, BE SAFE, AND THANKS FOR YOUR UNDERSTANDING.

NANCY AND JIM

•

•

•

•

•

•

•

•

Can you identify any classmates from the two

Kieth Junior High School photos?

Or from either of the Normandin photos below?

Or from Roosevelt photo (bottom picture)?

Check out the link on the left of this homepage showing

"Full Size Jr. High Pix" for better detail!

Roosevelt Junior High School classmates photo.