New Bedford

High School




Class Of 1965
Welcome to the official web site of the
New Bedford High School
Class Of 1965!
* * * *
Celebrating our High School Years
* * *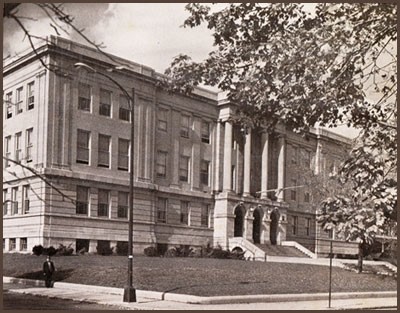 *Browse Classmates' Profiles and Messages!
*Reconnect with classmates and share old memories.
*Read and share messages by clicking on Message Forum, Various Topics and Classmates Profiles links on the left.
*View group pictures of classmates.
*Learn about 'Reunion' upates and much more!!
******
New to our Website?
Start by clicking on the words " Not Yet a Member? " in the login box at the top right of the homepage, and follow the prompts to fill out any information you wish to share with classmates and to choose you privacy options.
Your email address will allow us to notify you of class news and updates.
* * * * * * * * * *
Do you know any 'Missing Classmates'?
Please invite them
to join us on this web site.
* * * * * *
ANNOUNCEMENTS
•

•

•

•

•

•
Please Post on the Sunshine Page.

Final comments and thank you's to all of my classmates who cared to care about my twin Grand Children.

The DeTerra Grand Children, Elisabeth and Grayson are doing well, after a year in Minnesota getting stem cell transplants and several other bumps in the road at home in Samammish, WA. Elisabeth, in particular, is a typical 2 1/2 year old, talking, walking, being full of mischief. Grayson has had more issues and is not quite walking yet.Most of his issue stem from an earlier episode of near SIDS when he was less than two months old and suffered some brain damage while he was down for 45 minutes and on life support. Still, he is a smiley little guy and will always have a great disposition. We love them both and thank everyone who loves and cares without even knowing them.

•

GOLLY GEE . . . It is August!

Anyone Interested in Participating in a Fun Night Out at

"Painting With a Splash" New Bedford???

Groups of 8 Weekdays and Groups of 10 Weekends are Required for a "Class".

Please Check Out the Webpage for "Painting with a Splash" here at:

http://www.paintingwithasplash.com/

Provided Our Response Is Sufficient for a Class, I Will Be More

Than Happy to Coordinate Our Fun Night Out at "Painting With a Splash". . . .

Feedback Messages To Kate Conway-Hickman Thank You.

•

•

Can you identify any classmates from the two

Kieth Junior High School photos?

Or from either of the Normandin photos below?

Or from Roosevelt photo (bottom picture)?

Check out the link on the left of this homepage showing

"Full Size Jr. High Pix" for better detail!

Roosevelt Junior High School classmates photo.