New Bedford

High School




Class Of 1965
Welcome to the official web site of the
New Bedford High School
Class Of 1965!
* * * *
Celebrating our High School Years
* * *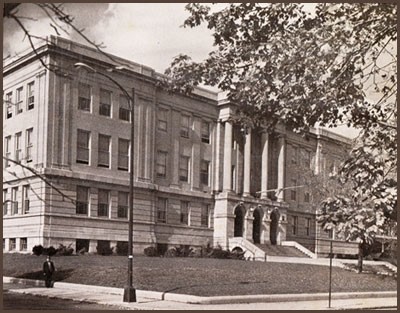 *Browse Classmates' Profiles and Messages!
*Reconnect with classmates and share old memories.
*Read and share messages by clicking on Message Forum, Various Topics and Classmates Profiles links on the left.
*View group pictures of classmates.
*Learn about 'Reunion' upates and much more!!
******
New to our Website?
Start by clicking on the words " Not Yet a Member? " in the login box at the top right of the homepage, and follow the prompts to fill out any information you wish to share with classmates and to choose your privacy options.
Providing your email address will allow us to notify you of class news and updates to the website.
* * * * * * * * * *
Do you know any 'Missing Classmates'?
Please invite them
to join us on this web site.
* * * * * *
ANNOUNCEMENTS
•

•
We have finally arrived, someone has created a game about New Bedford:

New Bedford: A Game of Historic Whaling and Town Building
New Bedford is the first game designed by Nat Levan, set in the mid 1800s, the golden age of whaling. Build the town of New Bedford, Massachusetts into a thriving Whaling community. Gather resources to add buildings with new actions and launch ships to go whaling. Go out longest for the best choice, but wait too long and the whales become harder to catch. And don't forget to pay your crew when ships return! Carefully balance time management and timing to earn the most points in this medium-weight worker placement and resource management game.

New Bedford is published by Dice Hate Me Games (now a part of Greater Than Games), and comes in a DHMG "Rooster" size box

•

•

•

•

•

•

•

•

•

Can you identify any classmates from the two

Kieth Junior High School photos?

Or from either of the Normandin photos below?

Or from Roosevelt photo (bottom picture)?

Check out the link on the left of this homepage showing

"Full Size Jr. High Pix" for better detail!

Roosevelt Junior High School classmates photo.