New Bedford

High School




Class Of 1965
Welcome to the official web site of the
New Bedford High School
Class Of 1965!
* * * *
Celebrating our High School Years
* * *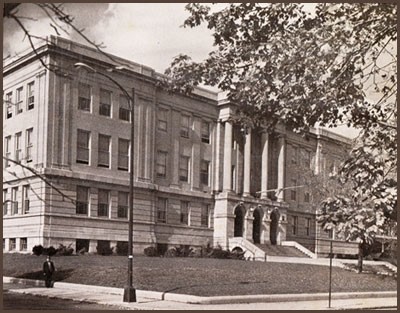 *Browse Classmates' Profiles and Messages!
*Reconnect with classmates and share old memories.
*Read and share messages by clicking on Message Forum, Various Topics and Classmates Profiles links on the left.
*View group pictures of classmates.
*Learn about 'Reunion' upates and much more!!
******
New to our Website?
Start by clicking on the words " Not Yet a Member? " in the login box at the top right of the homepage, and follow the prompts to fill out any information you wish to share with classmates and to choose your privacy options.
Providing your email address will allow us to notify you of class news and updates to the website.
* * * * * * * * * *
Do you know any 'Missing Classmates'?
Please invite them
to join us on this web site.
* * * * * *
ANNOUNCEMENTS
•

•

HELLO CLASSMATES

HURRAY!

THE DATE HAS BEEN SET FOR OUR CLASS REUNION CELEBRATING 55 YEARS SINCE WE GRADUATED FROM NBHS IN 1965!

SAVE THE DATE!

SATURDAY NIGHT!

AUGUST 22, 2020

at the

SEAPORT INN AND MARINA

FAIRHAVEN, MA.

FOR OUR OUT OF TOWN CLASSMATES, ROOMS AT THE SEAPORT WILL BE DISCOUNTED AT 10% OFF THE ROOM RATE AT THE TIME OF BOOKING. LET THEM KNOW THAT YOU ARE PART OF THE NBHS CLASS OF '65 REUNION.

SINCE ROOM PRICES WILL INCREASE AS WE GET CLOSER TO SUMMER. IT MAY BE A GOOD IDEA TO BOOK EARLY! CALL THE SEAPORT AT 508 997-1281.

TICKETS FOR THE EVENT ARE $50

PLEASE SEND CHECKS TO:

NANCY CUSSON

1 CLEVELAND STREET

SOUTH DARTMOUTH, MA. 02748

SINCE WE ARE TRYING TO KEEP COSTS DOWN, NO PAPER TICKETS WILL BE SENT.

IF YOU INCLUDE YOUR EMAIL ADDRESS WITH YOUR PAYMENT NANCY WILL SEND YOU BACK A MESSAGE NOTIFYING YOU THAT YOUR CHECK WAS RECEIVED.

MORE INFORMATION TO FOLLOW.

BE WELL,

NANCY AND JIM

•

•

To All My Classmates:

Nancy has posted the general details regarding our upcoming 55th Class Reunion. The '65 Train is on the track and our destination has been determined ~ now the hardest part of getting into the Station has begun. PLEASE start to think about sending your Tickey Money to our Tickey Master: Nancy Cusson!

Time moves quickly. We have secured our event with a non-refundable deposit with the Seaport Inn in Fairhaven, MA. I'm very pleased with their attention to detail and dedication to making this a very special event. We truly worked hard to keep the price as reasonable as possible and I can assure you that in today's marketplace we are getting a First Class deal.

The venue is exceptional in many ways. Location, accessibility, parking, ballroom, and room discounts at the Inn for our friends coming in from across the USA. FYI, the Seaport, which is the old Skipper on the waterfront in Fairhaven has undergone top-quality renovations over the past few years and is a showcase as far as lodging goes in our NB area. I personally am very pleased.

Now is the time to act so we can nail down all the details as early as possible. This is not a simple task. Insofar as all luncheons have been canceled for the time being, I decided to reach out through our great website to all of you. Everybody can help! Reach out to those that you have regular contact with ASAP and let them know about the reunion plans. Reaching a final count as soon as possible is imperative.

Classmate Rick Cote is finalizing the music and entertainment and the sooner we are able to lock down our plan the better you all will be served.

Please be advised that I will not be accepting individual inquiries on this site or on my personal modes of communication. We will be keeping you all updated regularly. I am not an Administrator and I want all our responses to be consistent. Nancy will deal with questions in a timely manner, as always, as needed.

Your part is to get your $$$$ in to her ASAP. I can't emphasize enough how important that is for the process to move ahead quickly and smoothly.

Thank you all for your support, action, assistance, and understanding. Keep in mind that a 55th is quite an accomplishment for all of us just to be here and take part in it! We have lost many dear friends in recent years. If we are able to reach our 60th celebration we all will be racing to the ripe age of 80!

The train is heading for its destination so let's make this year a very special one!

Love, thanks, best wishes and above all, great health to each and every one of you in the coming weeks and months.

Again, God Bless you all and thank you for understanding how important it is for each and everyone to move the ball forward.

As the old song goes: "I'll See You In August"...not September!

Love to All, Jim "Bostko" Casey xox ☺ ♥

•

•

•

•

•

•

•

Can you identify any classmates from the two

Kieth Junior High School photos?

Or from either of the Normandin photos below?

Or from Roosevelt photo (bottom picture)?

Check out the link on the left of this homepage showing

"Full Size Jr. High Pix" for better detail!

Roosevelt Junior High School classmates photo.